This is a safari that will bring you close up to Africa's finest and most amazing primates. You will get to meet families of mountain gorillas, the cheeky chimps of Kibale, the golden monkeys of Mgahinga and every other primate in between. Uganda climate and physical features make this an ideal place for the apes of the world. And it will not just be the apes, this safari takes you to two UNESCO World Heritage sites, and you also get to see lots of birds, and other wildlife.
Day 1: Welcome to Uganda
On arrival at the airport, you will be welcomed by your guide who will be taking you around the country over the next days. Depending on the time of arrival, you could simply rest to recover from the travel or explore the city of Entebbe. It is a lovely place to walk.
Day 2: Go West to the Primate Capital
Transfer to Kibale National Park in the west of Uganda and on to your accommodation. You can opt to take a nature walk in the Bigodi Wetland Sanctuary or a village walk. Look out for colorful birds, and monkeys.
Day 3: Track Chimpanzees in Kibale Forest
Enjoy breakfast before you before going out to track chimpanzees in this tropical forest. Kibale has a large concentration of primates so look out for L'Hoest monkeys, blue monkeys, red colobus monkeys and others. After lunch transfer to Queen Elizabeth National Park. Check into your accommodation. If time allows you can go out to explore the crater and salt lakes of the park.
Day 4: Game drive and safari cruise
Start the day early with a morning game drive on the savanna plains of the Queen Elizabeth National Park. Animals come out early to feed and hunt before the day gets hot. We search for lions, elephants, buffaloes and other wild animals in their natural habitat.
In the afternoon go for a water safari on the Kazinga channel. There are over 600 bird species in this park and you would need days just to go out birding. You will see some as you cruise along. This safari brings you close to wildlife from the safety of your tour boat.
Day 5: Transfer to Bwindi for Gorilla Tracking
Today you travel south through the Ishasha sector. This area is best known for the tree climbing lions. Look out for them as you continue on your safari through the Queen Elizabeth National Park. You should be in Bwindi in the late afternoon. Enjoy the sunset and the sounds of the wild as you prepare for the great gorilla tracking tomorrow.
Day 6: Time with a Mountain Gorilla Family
This is the day many a traveler looks to. Bwindi Impenetrable National Park is a UNESCO world heritage site – leave only footprints. This park of ancient rainforests protects over 40% of the world's population of mountain gorillas. You will never forget your experience of meeting these gentle giants.
Day 7: Spotting Golden Monkeys in Mgahinga
The golden monkey is another primate species that are listed as endangered. Like mountain gorillas, golden monkeys can only be found in this region of Uganda. There over 130 species of old-world monkeys. Uganda is only one of three places in the world where you will find golden monkeys.
Day 8: Walk with Zebras and Giraffes, Meet the Locals
Set out early in the morning for a walking safari with your guide and ranger. Walking will bring you up close to the zebras and the giraffes—giving you a totally different experience compared to being in a game drive vehicle. In the afternoon, take visit the community and meet the locals as they go about their daily chores. The locals are largely cattle keepers – get a glimpse into the culture.
Day 9: Homeward bound
Today your primate adventure to Uganda ends. As you transfer to Entebbe, make a stopover at the Equator. A great photo opportunity as you cross from the southern hemisphere to the northern. You will be in Entebbe in the afternoon.
Thank you for traveling with us.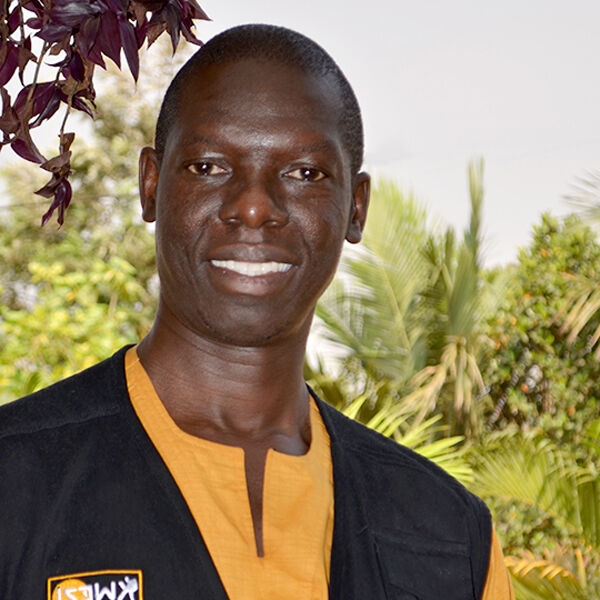 Feeling inspired to try out this Itinerary? Please note that the details of this itinerary can be refined to your liking.